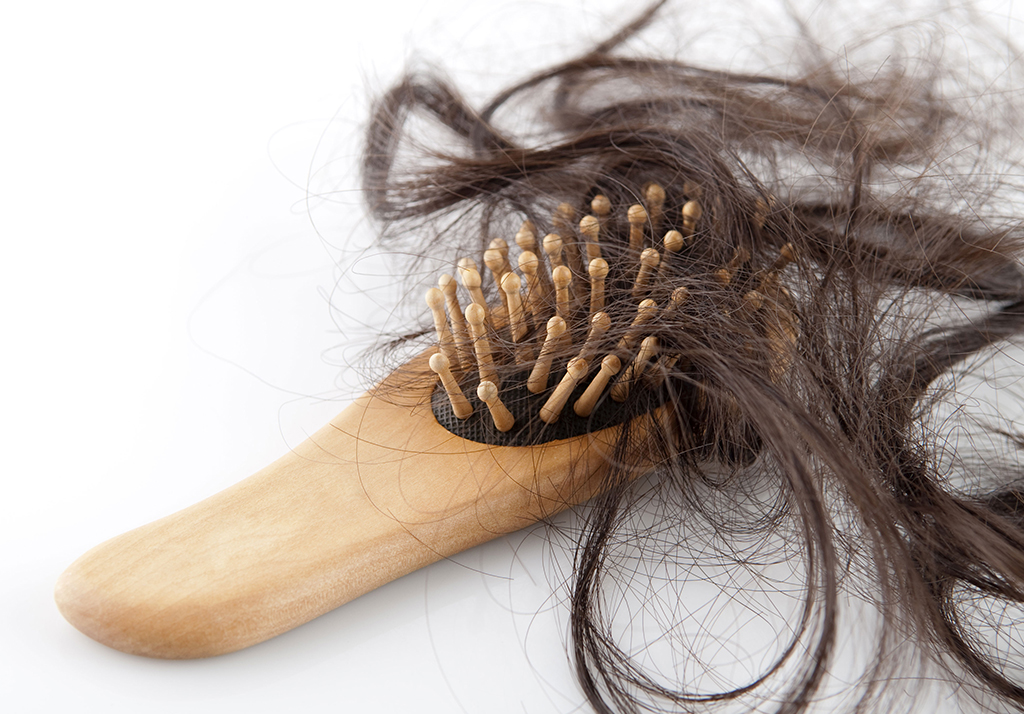 Hair fall in women has always been behind the scenes until the recent few years. Although hair fall has always been a part of women's lives, hair loss and balding has mostly cropped in only at a later stage. However, times have changed now, and so has a lot of lifestyle practices that impact women in many ways. Hair loss and balding is one of these major conditions that women have been facing of late.
Post partum period [after child birth]
After discontinuing of OC pills
Post-febrile period [3 months after fever episode]
Crash diets
Psychological stress [loss of dear ones]
Anemia [most common cause in India]
Certain drugs [anti metabolites]
Dermatologic diseases.[Alopeciaareata]
Trichotillomania [self induced plucking of hair]
Hormonal disturbances. [Thyroid problems like hypothyroidism and Pcod etc..]
Vitamin deficiencies like VIT D and VIT12 etc..
Hyper vitaminosis of VIT A
Hair loss treatment for women will primarily depend on the cause and must be discussed with a hair restoration expert. There are many non-surgical treatments to fight hair loss, but there's still a myth that many have about Hair Transplant Surgery for Women. Hair Transplant Surgery has proven to be the most effective, and reliable hair loss treatment for women with excessive hair loss. For those who need not have surgical intervention, there are other alternatives which the doctors will recommend. Here's a list of the most recommended medications used for hair loss treatment for women.
Androgen receptors blockers for women.
Cyproterone acetate – This blocks the binding of DHT. Side effects- weight gain, breast tenderness, depression etc.
Spironolactone – It is used to treat hypertension and stops the further progression of hair loss, no regrowth seen.
Anti androgens – These are antifungal, antibiotic medicines which can be applied topically to the scalp. They help prevent hair loss and dandruff.
Minoxidil (For Women) – Minoxidil is the first FDA approved topical lotion for hair regrowth, which can be used for both men and women, but in slightly different percentages. Usually 2% lotion is approved for women, but up to 5 % can be used on doctor's advice.
Having my hair restored by Dr. Himanshu GAVE ME MY CONFIDENCE BACK and opened doors to opportunities I didn't know I was missing out on. The result's real, it's mine, and nobody could take it away.
Since I've had the experience with Hair Transplant Clinic I AM ECSTATIC about how I look, about the energy I have. I get compliments about my hair all the time… I feel like I got my life back
Hair loss can be unavoidable and unfortunate for some people, especially men.
Hair transplant is a permanent replacement to restore the hair in a balding area using surgical techniques.
Life is a crazy ride filled with problems that are endless.
Most treatments are suitable for both men and women. Just Give us all your Hair Problems and Our priorities is Your satisfaction for Hair Transplant.
SEND YOUR BALDNESS AREA PHOTOGRAPHS ON WHATSAPP TO KNOW THE GRAFTS AND COST
Monday

09:00 - 17:00

Tuesday

09:00 - 17:00

Wednesday

09:00 - 17:00

Thursday

09:00 - 17:00

Friday

09:00 - 17:00

Saturday

09:00 - 17:00

Sunday

Closed
Most Hair Possible in a Single Session
No Detectable Scar
Less Transection
More Resilient
More Efficient