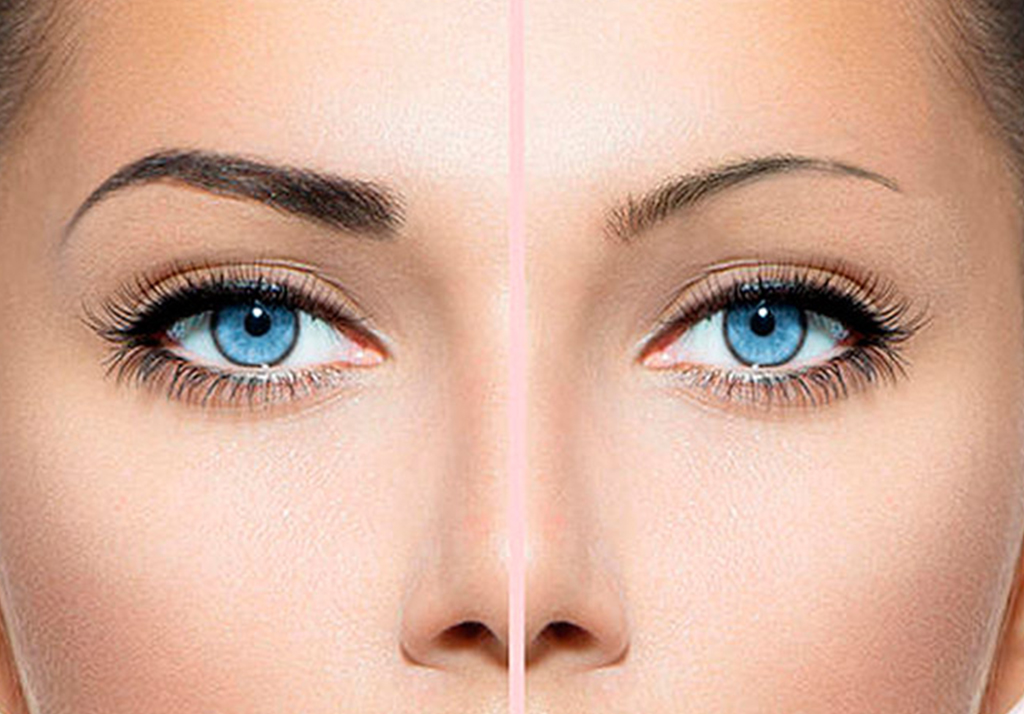 Eyebrow is a very characteristic part of human face. It is often said that our eyes reveal our emotions and thoughts as they are one of the most important ways we have of expressing ourselves. However, our eyes are not the only means of expressing ourselves, eyebrows also serve a significant social function, as it helps people in expressing themselves to others.
Ageing
Over-Plucking of eyebrows in Women
Burns
Traumatic Loss of Eyebrow
Alopecia areata
Radiation and Chemotherapy
Genetic Thin Eyebrow
Thyroid Disorders
The first step is the designing of the eyebrow shape as per your liking, and the art of making it look natural.
Then comes the sedation, where some of the patients might take oral medicine after the anesthesia is given. This numbs the surgical site helping you relax and not feel any pain during the surgery.
The procedure can involve as many as 50 to 400 hair grafts being harvested and implanted in each eyebrow.
The hair grafts from the donor area are harvested and implanted into the recipient sites that have various angles and directions of growth.
The procedure is considered to be complete after the desired best shape of eyebrow is achieved.
It takes about four hours based on the number of hair grafts that are implanted, to get the best possible shape and results.
The patient can leave once the procedure is done, but will have a slight discomfort in the donor area in case of a strip method.
The recipient and donor sites in any case will have a little bit of redness and swelling immediately after the procedure, but gets back to normal within a week.
The transplanted hair will shed after 2-3 weeks and then grow like natural hair within four months to give you deep dark eyebrows.
Having my hair restored by Dr. Himanshu GAVE ME MY CONFIDENCE BACK and opened doors to opportunities I didn't know I was missing out on. The result's real, it's mine, and nobody could take it away.
Since I've had the experience with Hair Transplant Clinic I AM ECSTATIC about how I look, about the energy I have. I get compliments about my hair all the time… I feel like I got my life back
Hair loss can be unavoidable and unfortunate for some people, especially men.
Hair transplant is a permanent replacement to restore the hair in a balding area using surgical techniques.
Life is a crazy ride filled with problems that are endless.
Most treatments are suitable for both men and women. Just Give us all your Hair Problems and Our priorities is Your satisfaction for Hair Transplant.
SEND YOUR BALDNESS AREA PHOTOGRAPHS ON WHATSAPP TO KNOW THE GRAFTS AND COST
Monday

09:00 - 17:00

Tuesday

09:00 - 17:00

Wednesday

09:00 - 17:00

Thursday

09:00 - 17:00

Friday

09:00 - 17:00

Saturday

09:00 - 17:00

Sunday

Closed
Most Hair Possible in a Single Session
No Detectable Scar
Less Transection
More Resilient
More Efficient